​Love your home!
​Do you need help choosing paint colours that seamlessly transition from one room to the next?
Would you like to learn how to coordinate the fixed elements in your home with other finishes, furnishings and accessories?
Are you having a difficult time pulling all the elements together to form a cohesive and inviting space?
With a comprehensive colour and design consultation, you'll learn what colours work together and why some don't. Discover how to unify your space by understanding undertones and how to combine styles and other elements to create a harmonious home.
Click
here
to arrange a consultation.
Have nothing in your houses that you do not know to be useful, or believe to be beautiful
William Morris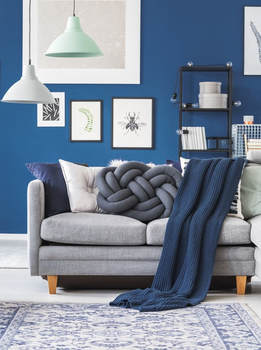 ​
Colour creates impact. It can be dramatic and vibrant or tranquil and relaxing. Colour is an integral element in our environment and creates an emotional response for everyone, both conscious and unconscious. For each individual, the right colours have mood enhancing qualities, so it makes sense that we surround ourselves with colours that make us feel good.

Following an effective colour process will ensure that your space reflects your taste and gives you a positive feeling every time you come home.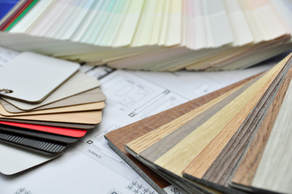 What should you expect when working with a Colour Consultant?
An on-site colour consultation begins with a walk-through of your space. I will ask you questions to assess your needs, wants and vision of how you would like your space to look and feel. What is the scope of the project? Do you need a little help to edit your ideas, assistance to find a design direction or are you beginning with a blank slate?
I am there to listen, offer advice and help organize and coordinate your ideas into a cohesive design plan.
I can help you
choose the most current materials - fabrics, finishes (tile, countertops, flooring, wallpaper, etc.) and accessories and translate them into a beautifully designed and functional space.
Once you have decided on the colour palette, I will leave you a written form with paint chips detailing each colour, fabric and finish selections and the location they are to be applied. You can then share this with your contactor and use it as a personal shopping template to colour match any remaining pieces.
If at any time during your design project you require assistance, I am there to help. I like to return when the work is completed to have a look-over, take some photographs and ensure you are satisfied with the results.
Working with a colour consultant should be an educational and rewarding experience. Many people find that the colour process gives them confidence for future design decisions.
​
Get colour right!
here